The 13th annual Connecticut Open House Day on Saturday, June 10 is sponsored by the CT Department of Culture and Tourism. This one-day statewide event is designed to showcase Connecticut's diverse world of history, art, and tourism.
Discover the wonders in our own backyard as the Vernon Volunteers' Cooperative coordinates CT Open House Day in Vernon. This is a unique opportunity to visit local sites that have been on your 'bucket list.' You will find a variety of special events, tours and activities planned as hosting organizations welcome their neighbors.
The five Vernon venues are listed below with times they are open and when they will have any special events. You'll find links to their websites for more information.
We hope you will take advantage of this day and discover more of 'What Makes Vernon Special.'
New England Civil War Museum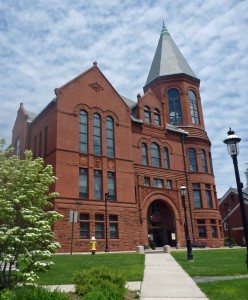 The New England Civil War Museum is only museum in Connecticut devoted to the fighting men of the War of the Rebellion. It is located inside the longest continuously used Civil War veterans' hall in the United States at Town Hall in Rockville.
The museum, at 14 Park Place in Rockville, will be open from 11 a.m. to 3 p.m.
Strong Family Farm
Strong Family Farm provides a historic agricultural education center where children, individuals, families, and community groups can experience an authentic family farm environment.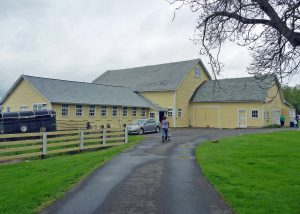 The farm will be open for tours from 10 a.m. – 1 p.m. From 9 a.m. until noon, "Thrivent Garden Project" there will be sign-ups for garden planting for families and individuals who can commit to taking care of a Strong Family Farm garden plot and learn about how to grow your own vegetables.
The farm is located at 274 West Street.
Valley Falls Farm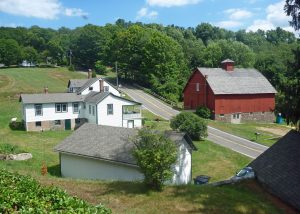 The picturesque Valley Falls Farm is a 7-acre property owned by the Friends of Valley Falls. The property includes an historic 1850's farmhouse and 6 farm outbuildings. The Friends will offer free tours of the Farm between 10 a.m. and 2 p.m.
The Vernon Garden Club maintains a historical herb garden at the farm as one of its projects and will be there to talk about this garden and their other activities.
The farm is located at 345 Valley Falls Road.
Valley Falls Park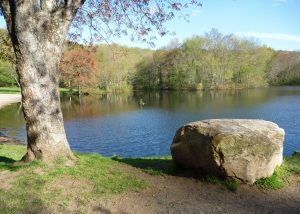 Valley Falls Park is owned by the Town of Vernon and maintained by the Vernon Park & Rec Department. It's a popular spot for swimming, hiking and picnicking.
Today Vernon Park and Rec is sponsoring 'A Family Bird Walk' led by wildlife biologist, Jane Seymour of the CT Department of Energy and Environmental Protection. The program will begin at 9 a.m. and will end at 10 a.m. Meet in the gazebo. Come learn about birds and go for a walk.
The park is located at 300 Valley Falls Road.
Vernon Historical Society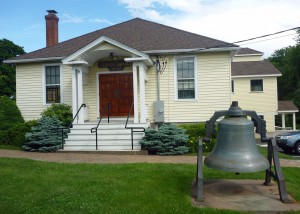 The Vernon Historical Society's goal is the preservation of our local history and making that history come to life for the community. It is located in the historic Vernon Grange building.
Open House Day is the opening day for their new World War I museum exhibit "Remembering the Great War." In addition they offer tours of the exhibit and museum from 10 a.m. to 4 p.m.
Incentives to visitors include:
• The first 25 visitors will receive a complimentary copy of the Vernon Historical Society's 50th anniversary booklet.
• Anyone who purchases a membership on that day can select a free VHS hat or VHS mug.
The Vernon Education Foundation will also be at the Vernon Historical Society.
VHS is located at  734 Hartford Turnpike (Route 30).